Have you ever wondered how to start a Fashion Blog? Well, maybe you're considering starting one, the reason why you've dropped in! From not being recognized as a full-fledged job to a full-time job that pays thousands of bloggers, Fashion Blogging has evolved in its steady style.
Fashion Blogging comes as a dream job for all the fashion enthusiasts out there, the reason being the freedom of expression that it provides but numerous opportunities that come as a blessing apart from a huge viewership.
For people who seem already settled with their jobs, Fashion Blogging can actually come as a great hobby that provides a good passive income as well. Ready to be the Fashion Influencer you've always dreamt to be?
Bring your inner fashionista and inspire many fashion lovers by launching your Fashion Blog and helping them to create one. In this blog, I'm here to tell you everything that you need to know about fashion blogging and how to start a Fashion Blog right now!
How to Start Your Fashion Blog in Just 7 Easy Steps
When I started, I was really skeptical about the thought of starting a Fashion blog as I thought it would a heck of a task. But when I finally initiated to build one, it seemed quite easy, the only issue that I faced was that though everything was available on the internet hunting for multiple blogs to get going was a heck journey. Hence, to make it easy and short, I am listing here a basic Table of Contents to help you step by step on How to start a Fashion Blog.
1.Choose a Niche
Before getting into the technical and creative detail of starting a successful Fashion Blog, Let's try to get the basics right. How much you ignore the fact that mini details do matter a lot, trust me it's gonna take you nowhere. So before really getting into how to build a successful Fashion Blog, let's first understand what is a Fashion Blog.
What is a Fashion Blog?
A fashion blog is a piece of article or essay that consists of content related to the Fashion industry, apparel, and garments, accessories, and footwear, everything that adds to making Fashion into what it is.
A Fashion Blog gives insights about fashion, styling, grooming from a writers' vision, sometimes they also target to deal with fashion problems faced by humans and help them get through it like a pro.
It's not all fashion blogs are the same, there are different types of Fashion Blogs. Here's are a few examples to give you a brief insight.
Street Style Blog
Fashion News Blog
Personal Style Blog
General Fashion Blog
Fashion Photography Blog
Shopping and Lifestyle Blog
But again, out of all these types how do you find what you want to write about? Finding a niche in Fashion Blog is quite an essential part, as to be a successful Fashion blogger you need to know what makes you unique, there are a ton of bloggers writing about the same topic, what different are you going to offer?
How to Find a Niche?
Finding a niche for your Fashion blog is important and I'll tell you how to figure that out. You need to initially ask a few questions.
Ask yourself what is that topic you genuinely what to write about?
Having said that there exist a lot of Fashion Bloggers who are writing about the same topic, how is your input making it unique?
How are you going to help your readers who visit your blogs?
For whom do you want to write the blogs?
Once you've figured out the basic answers to the questions asked above, you might conclude. But wait, before you strongly stick to what you've planned, visit more bloggers who're writing in the same niche to get an insight about what and how they write about things and how they write a fashion blog. Now before we discuss further we need to figure out one more thing.
Why do you want to be a Fashion Blogger?
Knowing the reason for why you want to be a Fashion Blogger, kind of sorts a lot of mess. Loving fashion is one thing but if you're not passionate enough to turn that love into your career, it's gonna be damn hard!
You should be passionate about blogging. If Fashion Blogging doesn't excite you and scare you at the same time, while deciding on how to start a blog, you need to re-think it.

Apart from Blogging, if you feel meeting new people and attending events can be your thing, it's again a wake-up call for you, and growing your fashion blog journey will result in you meeting new people, launches, and shows. So basically you'll be "Networking" a lot.

It will help you grow your audience. A lot of people look up to fashion bloggers and influencers for style tips and tricks, and when you blog solving their issue, they love your work, resulting in more followers on Instagram! So yes, if you want a huge follower base and for all right reasons, Fashion blogging can help you reach heights.

As your reach grows, you get to work with more brands, and hence, you get more opportunities. So if you feel you're a person who influences could help build your brand name and collaborate with different brands, you must give it a shot! Besides, the Fashion industry is growing especially Fashion Blogging, a lot of Fashion Bloggers have grown their blogs to the level that they've started their youtube channel and a retail brand and earning through multiple sources and it works great for them. If they can do it, you can do it too!
Who is your Audience?
Knowing your audience, for whom you are planning to write is important. Just imagine that you write something for viewers to read but eventually get no views? Well, that will be quite demotivating, I know.
So check which demographics your audience belongs to, what's their majority interest when it comes to fashion, what they like to read and what not, also the why's of the same.
It's just like a market study for your blog so that you know, you're reaching the right audience and your content gets noticed and appreciated by them.
Do you want to be a Fashion Retailer?
A lot of bloggers do Fashion Blogging as a strategy for marketing their products/garments to audiences, as viewers get to know the updates of upcoming collections and products, and even get access to buy! If you consider this, fashion blogging again could be a great choice to increase sales for your brand.
What are Popular Fashion Blogs to follow?
Here's a list of popular Fashion Blogs to follow to get inspired from.
Who What Wear
The Fashion Fruit
Repeller
The Budget Fashionista
The Sartorialist
There are many more like these, so take notes on who inspires you and how you want your content to be and get benefited by following them! Read more about Top fashion Blogs to follow to stay updated on their content!
2.Pick a Domain
A Domain name helps you build your unique identity on the internet, a Fashion Blog is just like a mini business that's going to get you paid for the way you express your love for Fashion.
You need to think or decide on a unique and creative domain name that you will be known for.
Key Points to Remember While Choosing a Domain Name
Avoid numbers and hyphens
Keep it simple and predictable
Don't be stressed if ".com" is taken
Use a domain name generator
Fashion Blog Names Idea
Blushing Stuff
Blame it on Fashion
Mesmerizing Designs
Transformed Attire
Selective Presentation
Confident Picks
Apparent Style
Sharp Closet
Delightful Collections
Parallel Design Culture
Customize presentations
Picky Depiction
Fashion for you
Design beyond Imagination
Balanced Fashion
Trendy Outfits
Dress Codes
Formal vs. Casual
Sense Appealing Wear
Dearest Collections
Garments mess
Elegant Wardrobe
Lifestyle Compilation
Pose Differently
Fashion Hub
Stuff and Bluff
Lights portraying trend
Flair of a design
Clothing Blog Names Idea
Designer thoughts
Trendy domain.
Fit and Knit.
Flair of trend.
Makeup and Hair.
Smart Wear.
Fashion Vibes.
Buckle up.
Contemporary Legacy.
Creative Approach.
Wear different.
Retro Stuff.
Clothing Dimension.
Getup Guiders.
Wear Luxury.
Selected Costumes.
Colorful Fabrics.
Glamour Insight.
Fashion Desert.
Decent Clothing.
Creative Fashion Blog Name Ideas
Outfit of the day
Matching Vibe
Think Fashion
Future Collections
Desired Boutique
Upcoming Thread
Fashion she loves
Style Posture
Perfection in your wear
Casually Stylish
Keenly sewed
Fashion Range
Bombed Fashion
Clothing Cupcakes
High Heels
Fashion Solution
Silk and Honey
Lifestyle Book
Fashion Blogger Name Ideas
Red Carpet Clothes
Clothing Paradise
Fashion Hub
Curvy Styles
Glam Life
Style beyond Imagination
Wear Style
Fashion Sucker
Beauty Fixer
Stepping out guide
Colorful Advices
Born off fashion
Stylish Man
Style Landlords
Styling mindset
Clash of colors
Cute Fashion Blog Names
Makeup Instructor
Soothing Fashion
Hitting Fashion Lane
Glimpse of Unique Wear
Dream Fashion Ideas
Luxury Meets Grace
My Perfect Outfit
Shiny All-day
Pairing Style
High Fashion Standard
Trendy Fashion Sector
Stylish Woman
Tropical Stylist
Alluring Fashion Accessories
Admire your dress
Price Tags
How to Register a Domain Name?
With a growing number of websites every day, which counts in millions, it's quite a task to get a unique name for your Fashion Blog. It might sound a bit crazy initially, but trust me it's not that difficult.
Come on, when everybody else can do it, why can't you? If you look for a free domain, you might end up getting one but that might not be as impactful as it can be.
(Dot.com) the domain is known to be the best of all domains and the best part, it's easy to monetize through paid domains which will ultimately help you earn huge numbers.
You can make an account into Blogger, Blogspot for free domains but ranking those articles and getting monetized is just not possible as many paid domains can get your work done.
The point is, if you're looking for a serious business to grow and want your passion to turn into a huge business, you need to invest a bit. Having said that, These are a list where you can buy your domain, and it's cheap, don't worry about the expenses!
GoDaddy
Hostinger
Bluehost
Register.com
Domain.com
Squarespace
A2 Hosting
Network Solutions
3.Get a Web Hosting
Web Hosting is a quintessential part of getting a Fashion Blog started. Web hosting is a service that encourages your website accessible on the internet. The world of the internet is a huge space.
Web Hosting provides a space where you can store all your data, blogs, images, and everything that helps people to view their content on the internet. So yes, when you're starting a blog, you need to get a server that stores your data to make it accessible for the viewers to be able to engage with what you put on the internet.
A fashion blog or any other, you may need web hosting anyway! Bluehost is known as one of the best Web Hosts, claimed by a lot of bloggers in general out there. If you get a domain and hosting yourself it might cost you somewhere between $14.9 per year for your Domain name and Web Hosting costs $7.9 per month, but if you choose our referral link,
we might earn a small commission with no extra payments from you and you would get an exclusive deal of a Free Domain, Free SSL, and 60% discount on the whole thing that may just cost you $2.75 per month.
What better a deal for somebody who's just beginning to be a Fashion Blogger and get started at such a low price? So go ahead and set up your Domain and Web Hosting because you might not find a better deal.
4.Select a Theme
Well, now you know how to start a fashion blog and there's something very crucial you must know at this point. How to select a theme. If you wish to start a Fashion Blog, there must be a basic idea of what aesthetic you want in your fashion blog.
As a successful fashion blogger, your blog theme should be your utmost priority hence try to keep your fashion blog aesthetic, sleek, and classy.
There are numerous templates and options you can pick from WordPress, just make sure of the below.
Check for mini details and functionalities as it will help your fashion blog in a long run.
Preview to see how the theme exactly looks, whether you want that or not.
Check the ratings & reviews before you pick any theme.
You will come across a lot of themes while you scroll, free and paid, so the first thing you must be doing is to have a look into the themes and see what features you want, etc. This is the base of your fashion blog, be mindful. Here's a list of the points you need to keep in mind while choosing a Fashion Blog Theme.
5.Publish Your Blog
How to Write a Fashion Blog?
Writing a fashion blog for the first time can be exciting but also quite intimidating at the same time. Starting your fashion blog is not that easy as it seems, but takes everything you have we meant skills!
Thinking like a business head is what is required if you're solely passionate to turn fashion blogging into a full-time career that brings decent income initially. You must have a decent writing flow, in whichever language you want your viewers to be, and make sure that your words like "I" and "You" so that they connect easily.
Try to solve mini problems that you know your target audience would have, that way they'll look up to you for inspiration and that return to visit yours again. Images play an essential role in the look of your blog, attractive images always grab more attention.
Keep the structure easy as accessible, the more viewers understand your intentions, the better is your fashion blog.
Top 12 Fashion Bloggers to Follow
These are few famous Fashion Bloggers who are known for their fashion and lifestyle content and inspire a lot of budding bloggers. You must check them out if you inspire to be one as well. It not only helps you to get an idea of how fashion blogging helps in general and also the content they create and take notes.
6.Promotion
How to Get Traffic to Your Blog?
Getting traffic initially while starting a Fashion blog could be intimidating as you've just started, nobody knows you yet. You need to make that presence to be able to organically attract readers to your blog.
Be consistent. Keep writing, post consistently as that would help you get noticed by Google as well. The more you post regularly, the better reputation your blog will receive from Google.
Add Tags and Keywords. They play an important role in building your fashion blog. Appropriate tags will help your blog to get recognized by users, hence your fashion blog will grow organically.
Join communities and groups that promote fashion blogging. You would come across a lot of Fashion bloggers updating about their latest posts, you can even visit their blogs to find inspiration and also, ask for backlinks for better reach.
Use social media as a medium to promote your blogs. Fashion Bloggers mostly prefer Instagram to promote their content and parallelly engage with the audience to get a better reach.
Add a link in your bio on all your social media platforms for the ones who follow you to get access to your blogs as soon as you post a new fashion blog.
Share interesting and eye-catchy pictures and captions on social media to increase awareness about your fashion blog and talk about it often.
How to start a fashion blog is one thing but promoting it is a major part as if your fashion blog doesn't receive enough reach, everything is vain. Having that said, you can't expect to grow your reach in a night, it's everyday hard work you need to do on your fashion blog. There are additional tips on how you can boost your fashion blog.
Sponsored Posts
When you post about your fashion blog, try to sponsor it for like day so that people of the same niches will get introduced to your profile through that sponsored ad. In return, if they like your content they would tap onto your blog.
Check Your Competition
You're not the only one who wants to be a fashion blogger, there are a lot who are already into the fashion blogging business doing great, some making their way to fame through fashion blogging and some who are curious to know more about how to start a fashion blog.
So check fashion bloggers who are ahead of you who inspire you to become one, the fellow bloggers who have recently started and you either want to work with them or better than them.
Collaboration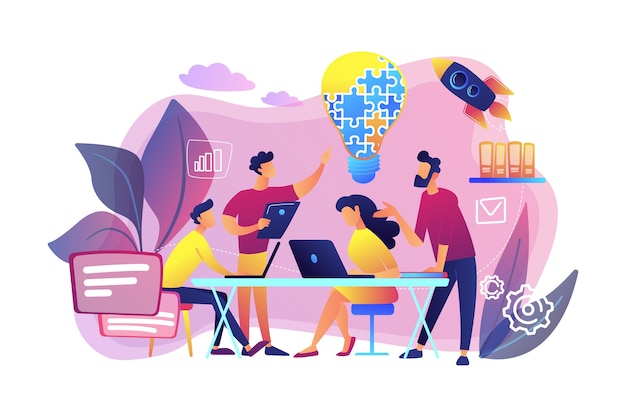 Collaboration is quite a thing when it comes to fashion blogging. While you're starting a fashion blog, there are a lot of other fashion bloggers who are doing it well. You can ask fashion bloggers of your domain to come up with projects where you guys can collaborate or even you can ask them to guest post.
Like this, you will also be able to get their fanbase to your post. The major part of Blogging is Traffic, the more traffic the more money you make. Posting consistently will also help you to achieve the same.
7.Monetize Your Fashion Blog
This one question could probably be the major reason why you want to start a fashion blog. Although it's quite safe to say that earning through fashion blogs is not that easy, it's not impossible.
Most of the known fashion bloggers do get paid only when they've achieved a position where they have a good user base, which means, Traffic! So once you have enough traffic on your fashion blog, here's what you can do to monetize it.
Google AdSense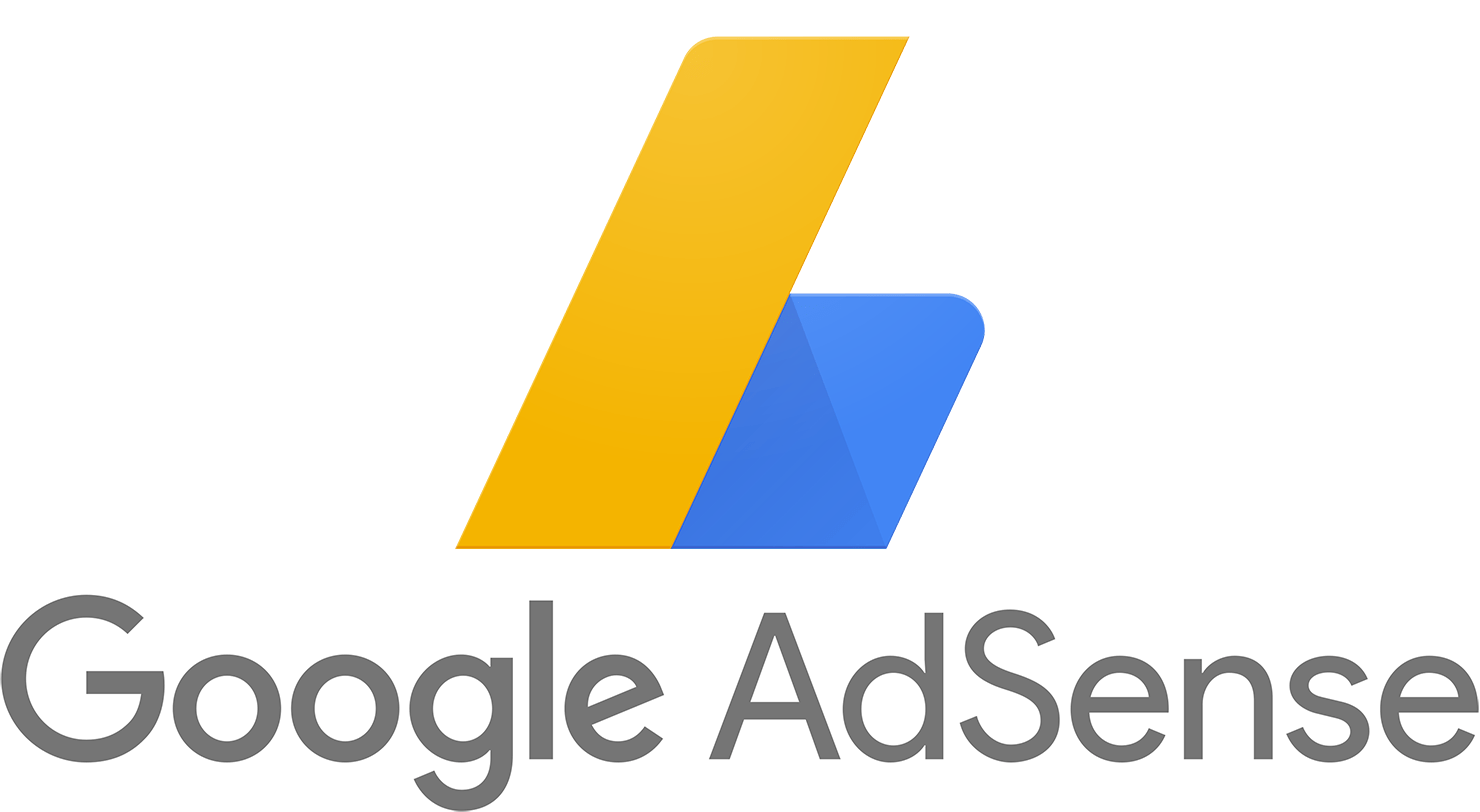 Google ads are a great source of income for your fashion blogs. With great numbers of genuine users on your blog, you can earn through Google AdSense, where you get paid through clicks in the advertisements shown in your Fashion Blog.
Affiliate marketing
Affiliate marketing is a great source of earning initially when you're starting a fashion blog. You can always list your set of recommended products on your blogs and get commissions when your users purchase them!
Selling Services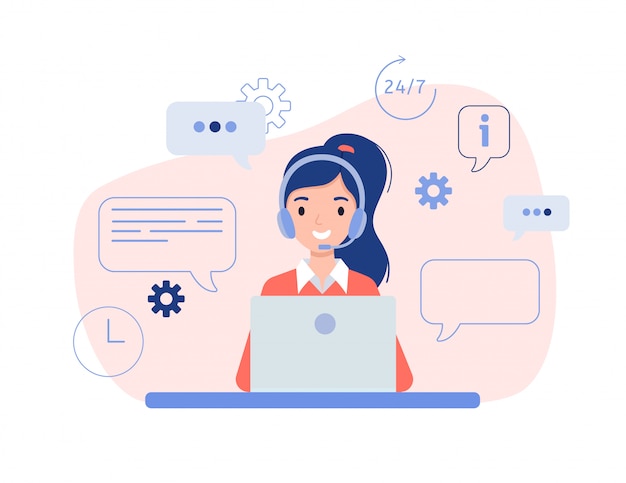 A lot of Fashion bloggers use their skills to sell services as well. For instance, being a Fashion blogger means you're very updated with trends and runway, you can sell services and courses that help your users to get to know more about you and also get benefitted from you in form of a service that provides them with knowledge. You can put short courses for aspiring bloggers where you help them know the industry better!
Create a Store
Listing your favorite products could be a great way to help your users with choosing your recommendations. Moreover, if you ever think of having a retail brand of yourself, this is the time you should put a shop section in your Fashion Blog, providing goods and services, of course, fashion! Be your brand ambassador and promote your blogs and products on social media.
Email Marketing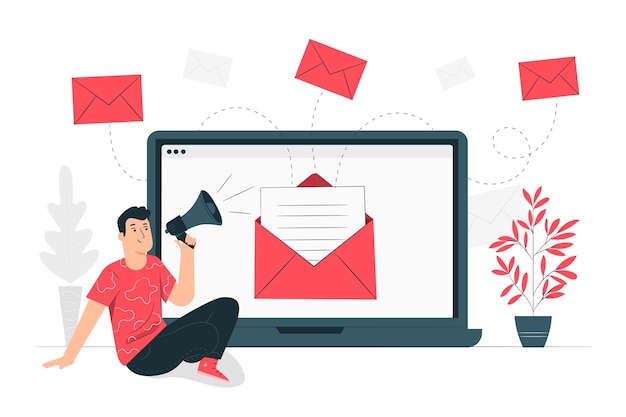 Email marketing is quite an interesting tool to pursue while you want to monetize your fashion blog. You can always collect emails of your users and update them on your blog post and products through sending them emails, you would get some loyal users and shoppers from here.
Should I start a Fashion Blog?
Yes, if you think you can put your sense of style and the story behind it into words, you should start a fashion blog. While everything is converting digital, it's quite an apt time to begin your journey of Fashion Blogging.
Conclusion
The concept of Fashion blogging might seem bizarre to a lot as the methods of payments remain unclear to them. Of Course, there are hundreds of ways fashion bloggers earn their living, none remain similar. But what is similar is the baseline, consistency, socially active and engaging audience, and collaborations but yes,
the path of success remains for each one of them. Moreover, if you feel you have time and patience, you shall reach what you want. What's inspiring is that a lot of Fashion enthusiasts are opting for Fashion blogging, so if they can, why can't you?